Cuisine
Guests can enjoy two equally delicious versions of Matusaki's local cuisine from either the Main Wing or in the New Wing kitchens. Our two chefs create each meal and dish one at a time in the local tradition. Both kitchens offer local delicacies of Kaga-vegetables, Noto-beef and "Nodoguro" blackthroat seapearch, lovingly prepared for you.
【Main Wing Standard Fare】
Kanazawa Evening Meal Sampler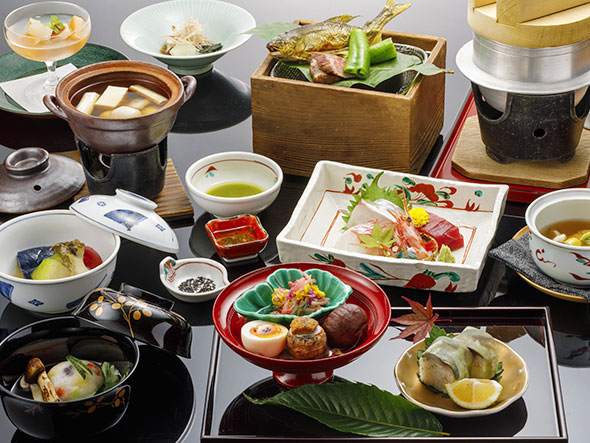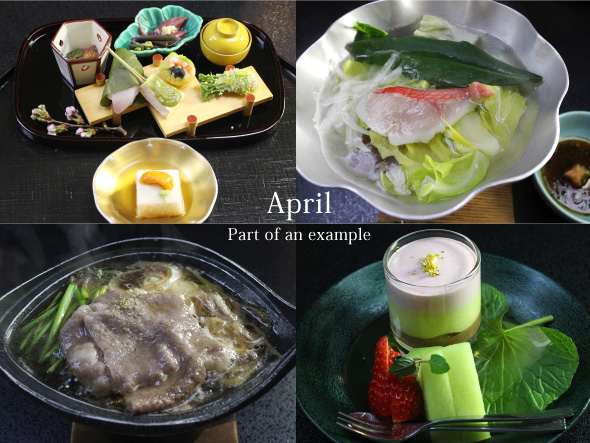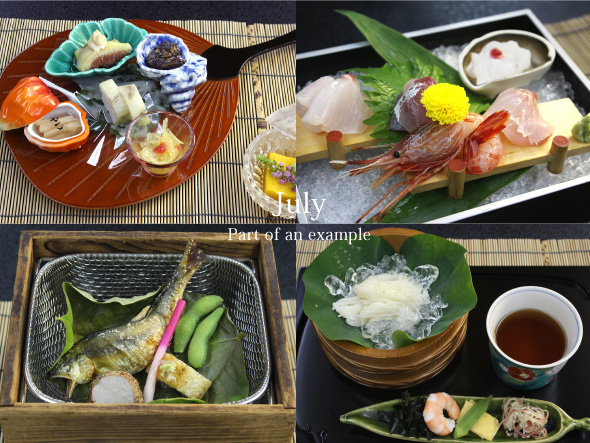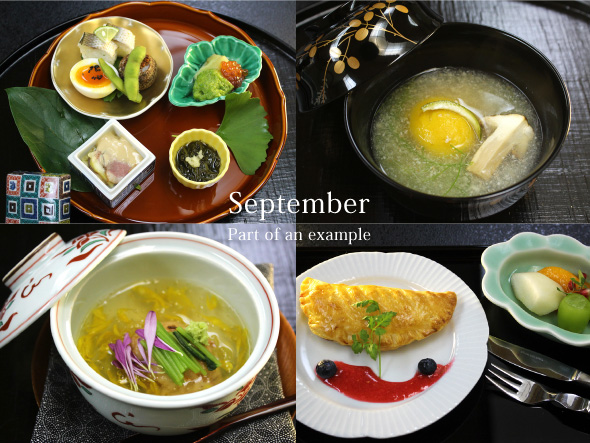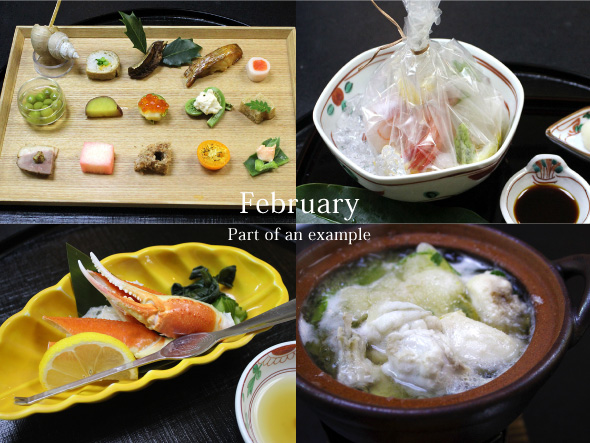 Kanazawa Breakfast Sampler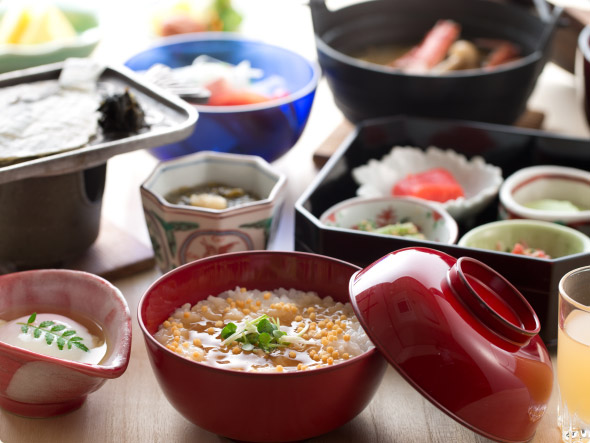 The Kanazawa Evening Meal will vary from month to month.
From the Sea of Japan, Mt. Haku and the fields of Kaga, our chefs are proud to serve cuisine with lots of local food.
Dishes are all made from scratch and served one dish at a time.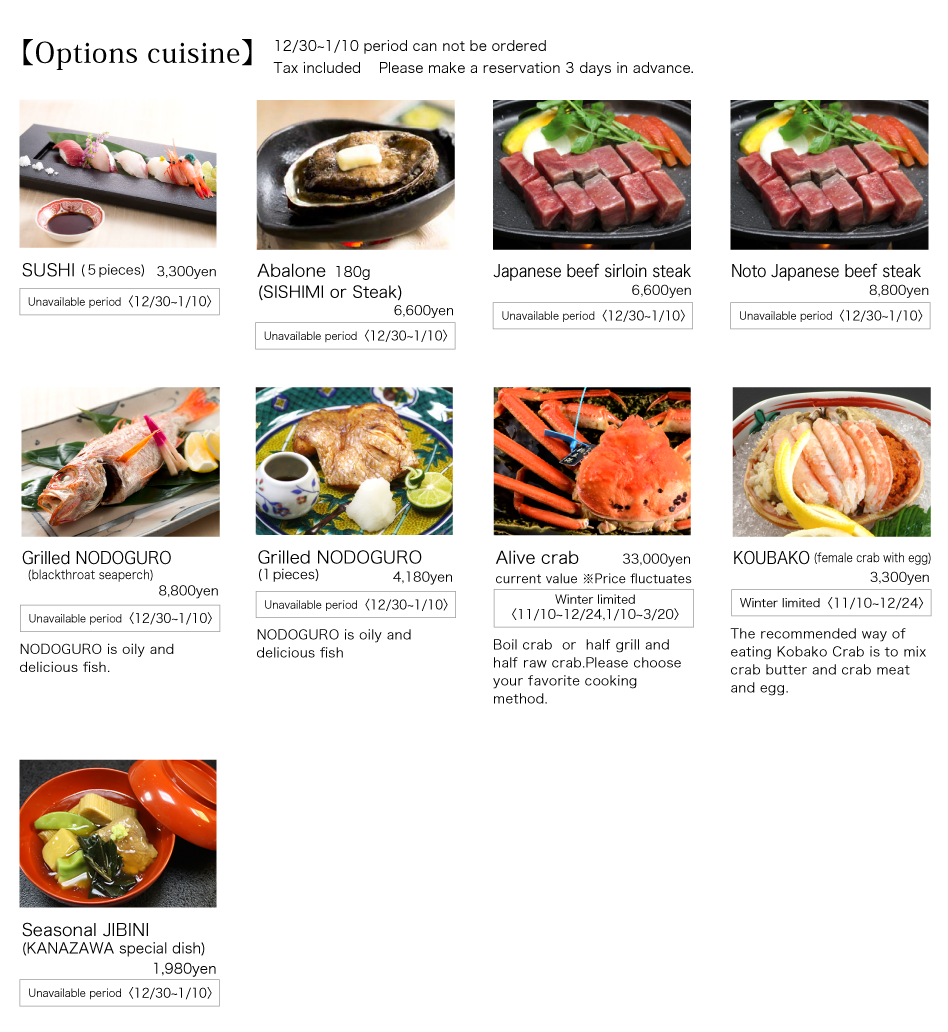 【New Wing Standard Fare】
Hooh Evening Meal Sampler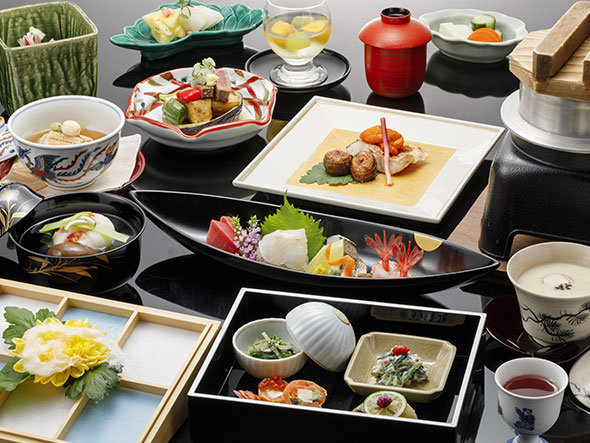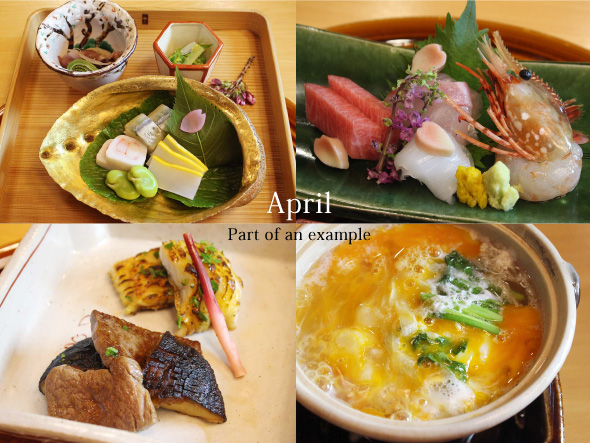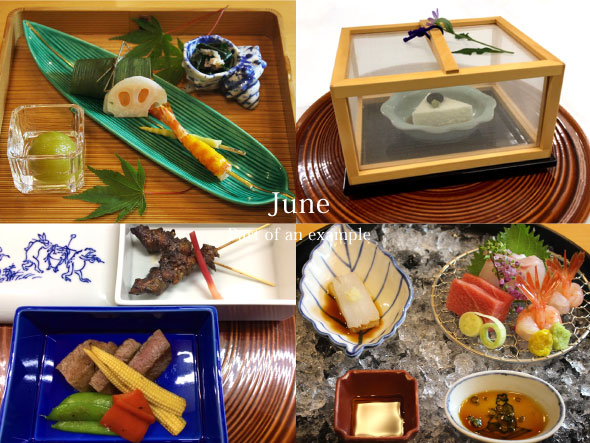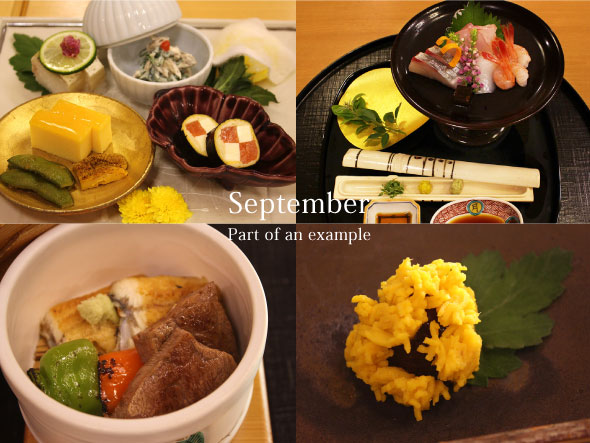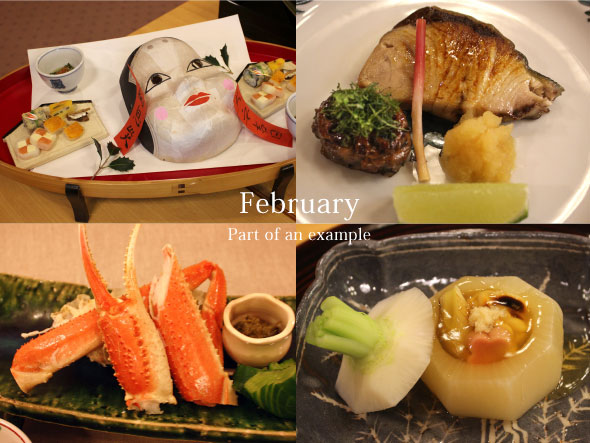 Hooh Breakfast Sampler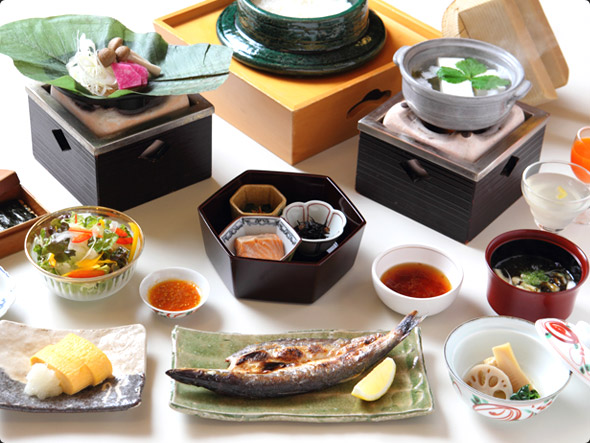 Hooh Evening Meal will vary from month to month.
Enjoy beauty of the dishes decorated with the seasons.
We use plenty of natural ingredients from the sea and riches of the soil.