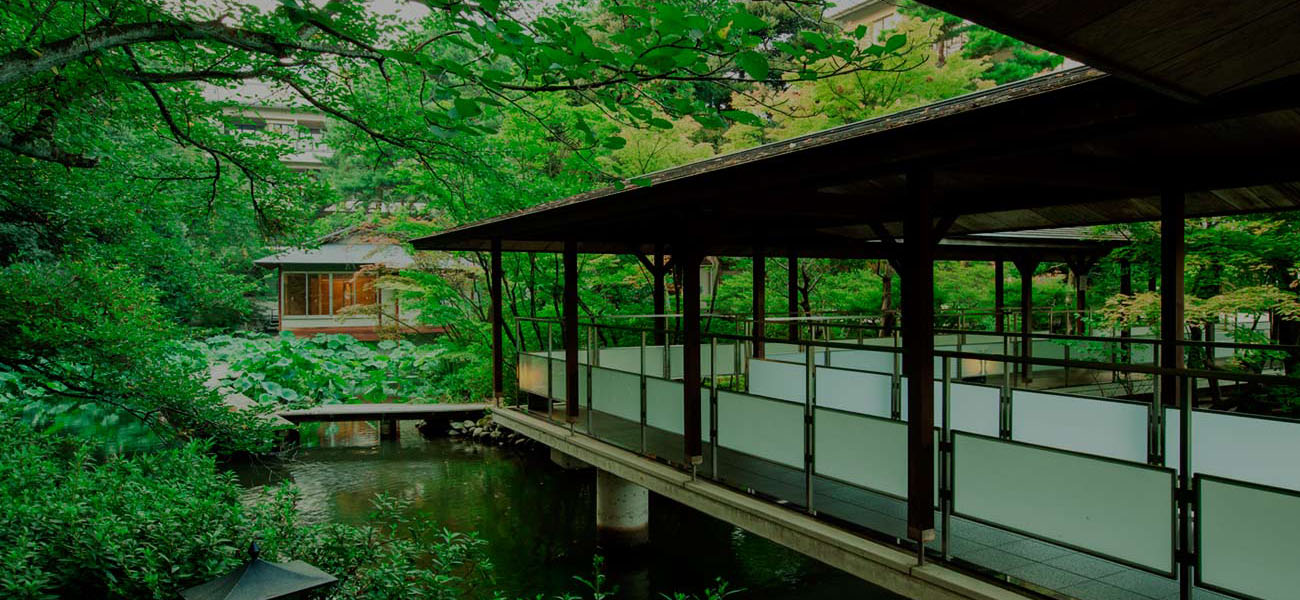 This is the wonderful Japan.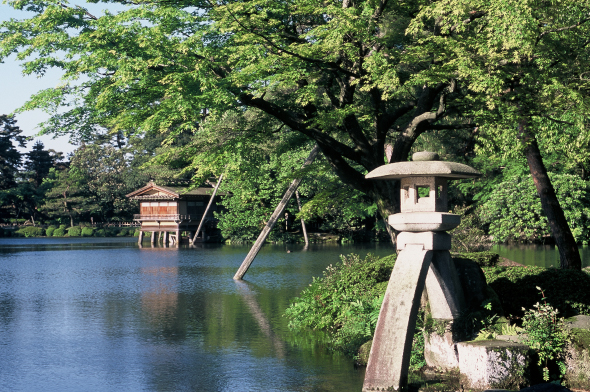 Matsusaki is of the closest onsens to the ancient capital city of Kanazawa.
We are located within 30 to 40 minutes by car to the popular sightseeing destinations of Kanazawa, the regional capital and center of the former Kaga Kingdom. There is no better way to enjoy Kanazawa sights than to stay at a traditional inn while enjoying the spa.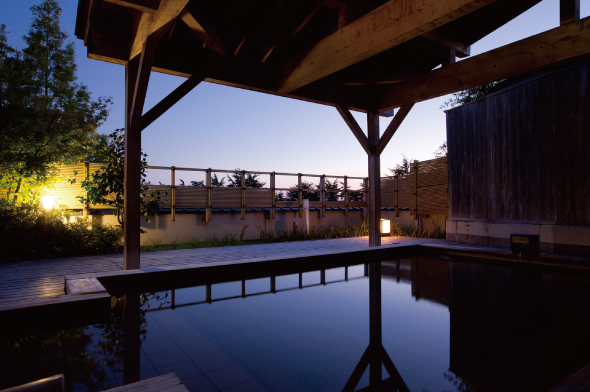 As it has always been, our relaxing hot water springs derive from sacred Mount Hakusan.
Because Matsusaki's hot spring is a slight alkali gentle to the skin, the baths always feel smooth, not drying, for however long one decides to indulge. In the New Wing Hōoh there are gorgeous outdoor baths: one of stone, one of cypress, and two more from each of which majestic Mount Hakusan can be seen. In the Main Wing's Azuchi-Momoyama Garden one can bathe in the bath right next to the garden.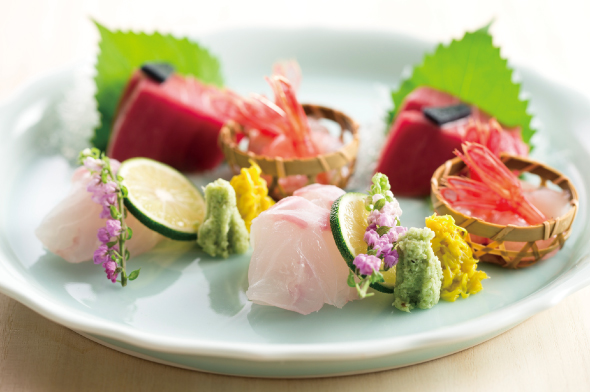 Guests can enjoy two equally delicious versions of Matsusaki's local cuisine from either the Main Wing or in the New Wing kitchens.
Our two chefs create each meal and dish one at a time in the local tradition. Both kitchens offer local delicacies of Kaga-vegetables, Noto-beef and "Nodoguro" blackthroat seapearch, lovingly prepared for you.
Local area sake is the best match for our Japanese cuisines.
We offer a number of locally brewed sakes--each fits nicely with the meals, and the scenery served at Matsusaki.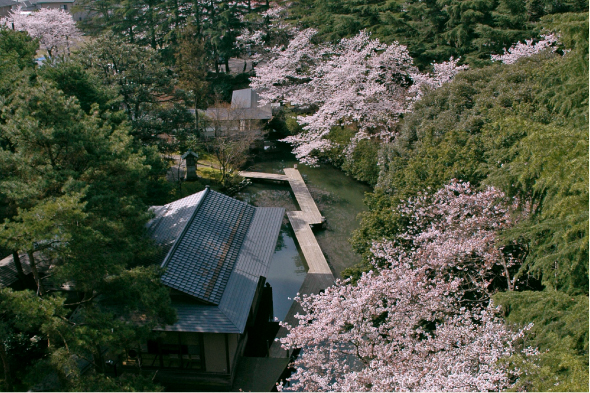 In the gardens one can enjoy the passing of time with the changing skies.
We are the keepers of a lush garden to help us welcome our guests to the inn. A passageway leads arriving visitors over the pond we call Shōsenko, where Nature's welcome party plays. Japanese carp swim in languid circles while white heron, egret, chirping kingfishers and migratory birds rest their wings on the tree-lined banks. The cherry blossoms in spring, in summer the water lily and lotus flowers bloom. In autumn, the beauty of the changing leaves is followed by the serene quiet of winter's snow cover. Please feel free to take a walk here after your bath in the cool of the evening, or before or after breakfast.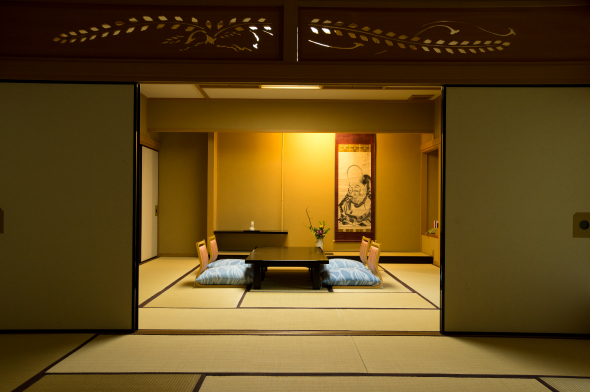 Matsusaki's rooms are done in the Sukiya style of a ceremonial tea arbor, which is tasteful, but without unnecessary adornment.
To help guests resolve the worries of the road, each and every room has a view of the garden.And in the New Wing Hōoh, every room also has an attached outdoor bath, so guests can feel the fresh air during their private bath.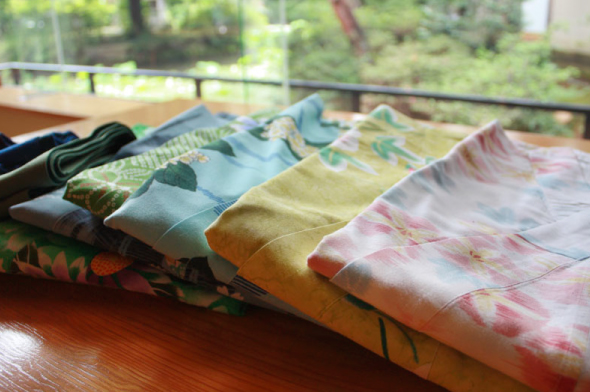 Kaga Yuzen is a washed silk fabric celebrating scenes of four natural beauties: flower, bird, wind and moon.
Anywhere within the hotel grounds guests are encouraged to wear their "Yukata" traditional loungewear-type kimono. In addition to the usual Yukata wear, the monks' work clothes "Samueh" can also be tried on.
Guest can choose from a variety of lovely "Yukata" rentals
© 2016 Matsusaki-Ryokan